Attention book nerds! This is a link-up blog post you will enjoy!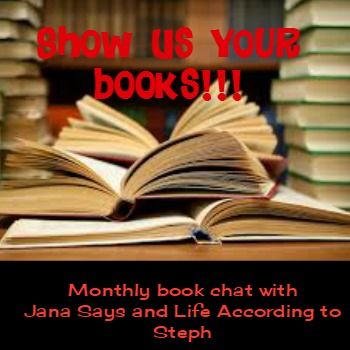 Last month, I enjoyed linking up with Steph and Jana so much, I decided to link up again. It's awesome being able to read everyone else's book reviews and add more to my goodreads list. :)
This month's books:
This was a pretty good book about what happens with one partner in a "no kids couple" decides they want kids and the fallout from that decision. Overall, I thought this book was a bit sad, but still had a good ending. I gave it 3 out of 5 salted caramels. (Because stars and such are boring rating metrics...so I rate with salted caramels.)
My coworker turned me on to this author. I've listed the books in the order I read them, but you may want to read them in the reverse order. (Running with Scissors first) This is a collection of short true stories about the author's childhood, his life as an advertising writer in NYC and was a really interesting and lively read. I re-read some of it after reading Running with Scissors and could appreciate many of the stories even more. It was indeed a magical book and I gave it 4 salted caramels.
If you only read one of my recommendations, it should be this one. There were nights I literally couldn't put this book down and when I was finished with it, all I could say was "Wow". This is a historical fiction novel based on the true events that happened in Paris during World War 2. Being somewhat of a history (and specifically a World War 2) buff, I was surprised that I'd never heard about this shameful event in French history that is all but forgotten now. If you have any interest in history, or love stories about the power or love, determination, truth and justice, you WANT to read this book. It's one I will definitely re-read. Five salted caramels.
I enjoy reading Sophie Kinsella and this book was no disappointment. I read this after I finished Sarah's Key and it was a nice lighthearted romance to follow such an emotionally complex book. It's sort of the same game different name for Sophie Kinsella since the main character reminded me of the main from the Shopaholic series...but still a nice vacation or beach read. Three salted caramels.
As I mentioned earlier, if I could do it over, I'd have read this one before I read Magical Thinking. You have been warned! I really enjoyed (??) this book. Let me say that reading this will make you appreciate your childhood....because Augusten had one messed up, crazy childhood and teenage years. It makes you wonder how he turned out so "normal". If you are a fan of Wally Lamb's She's Come Undone, you will probably enjoy this book. Really, the GoodReads description is better than anything I can come up with:
The true story of a boy whose mother (a poet with delusions of Anne Sexton) gave him away to be raised by her unorthodox psychiatrist who bore a striking resemblance to Santa Claus.
So at the age of twelve, Burroughs found himself amidst Victorian squalor living with the doctor's bizarre family, and befriending a paedophile who resided in the backyard shed. The story of an outlaw childhood where rules were unheard of, and the Christmas tree stayed up all year round, where Valium was consumed like candy, and if things got dull an electroshock-therapy machine could provide entertainment. The funny, harrowing and bestselling account of an ordinary boy's survival under the most extraordinary circumstances.
I gave this one 4 salted caramels.
M and I are in the lovely
Asheville
celebrating our anniversary until Wednesday. I'll be back on the blog train later this week with a recap. :)