Linking up my latest reads today with the love Steph & Jana...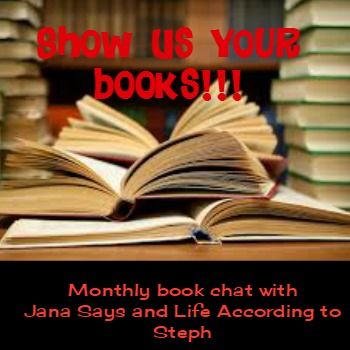 Here are the books I read in April. Not sure how it happened but 2 of the 4 were about wolves...well, the title mentioned wolves, I should say. Also, I couldn't finish one. It was really disturbing for me to read for whatever reason. Read more below...
In keeping with my Augusten Burroughs theme from the last few months, I read this one, which was a memoir about his father. This, I think, was the most disturbing book of all. Maybe because of how frightening insane the author's father seemed to be. It also painted his mom and brother in a completely different light than what you get from some of this other books. I'm weirdly enjoying getting to know Augusten's family and life a little better. But the father is straight up wacko. Nevertheless, like his other books, this will probably make you a little more appreciative of your own family. :) Three of 5 salted caramels.
In typical Jodi Picoult fashion, this book is a roller coaster of emotions centered around a family who struggles with making a life-ending decision for a critically injured father on life support. The story is interspersed with excerpts from the father's journey with the wolves he's raised and lived with (hence the title). The end is exciting and emotional all at once. I really liked this one. Four of 5 salted caramels.
Okay, first off, this is the one I couldn't continue reading. It was giving me horrible anxiety. This is story of a woman who gets ill and basically "goes crazy". She is hospitalized and what the doctors think are extreme mental illness conditions and even a demonic possession. Turns out, she was suffering from a very rare auto-immune disease that attacks your brain. I stopped reading this because I was becoming so anxious over the fact that no one could figure out what was wrong with her and just were convinced she was going insane. I just couldn't take it...the thought of being helpless and not being able to figure out what was wrong...I couldn't finish the book. So, 1 salted caramel out of this one.
Real life trauma coupled with a strange new small town and "herbalists" SEEMED like a great recipe for a nice mystery novel. Unfortunately, I was left with a bit of a weird taste at the end of a book that turned out to be a lot more like an episode of The Twilight Zone. If you're a fan of the almost sci-fi/mystical plot twists of that sort of show, you will probably like this book. It started out okay then it just got weird. At the end I sort of felt like I'd wasted hours of my life reading it. I gave it 2 salted caramels.
I'm ready for more recommendations, y'all! :)