It's been a hot minute since I've linked up with this post...and well...I can directly attribute that to a crazy last few months and a lack of downtime. Well, more specifically, a lack of downtime dedicated to reading. But I've not been completely without my number 1 favorite pastime the last month. Here's what I read...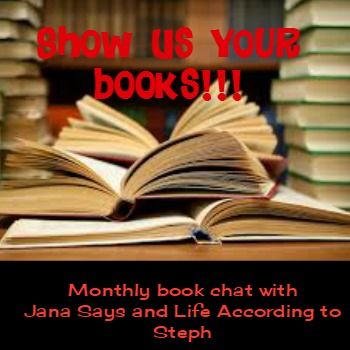 I think this is actually YA fiction, but I still loved it. It's a great book for book lovers as it's about an author and an owner of an antique book shop. Both have secrets in their past that they work together to uncover and both are completely changed by the unveiling. This book has mystery, history, family "issues", and surprise me in a lot of places. I couldn't put this one down! Five out of five salted caramels.
I felt a little obligated to read this one since a friend loaned me all of her Augusten Burroughs books and this is the only one I hadn't read yet. With that being said, I didn't hate this book. In typical author fashion, his book is a series of true (?) and funny essays about his life and childhood. Again, this guy really has had a zinger of a childhood, for sure. Some parts made me laugh out loud and others made me cringe. Overall, I thought it was good but it blended in to some of his other works to make this one long indistinguishable bio epic. Three out of five salted caramels.
This is book 6 in the Miss Fortune mystery series. It's about a CIA assassin who is sent into hiding in a tiny Louisiana bayou town full of nosy old ladies and ex-cons. I enjoy reading about small-town Southern life since...well...I'm Southern. These books continue to keep my attention with just enough mystery/crime to offset the kooky cast...and a little love interest as well. Four out of five salted caramels.
Well, that's it for me. Just the three last month. Hoping that the cooler weather will force me to get outside and tackle a few more this month!
Join me on Thursday for the
Thursday Thoughts
linkup! Pretty please?