Valentine's Day Outfit Ideas
Wednesday, February 11, 2015
One of my favorite things about Valentine's Day (besides the chocolate) is the color scheme. Literally, you can't wear too much pink! I LOVE pink. I'm still trying to decide on which pink cardigan I'll wear on Friday...so I'll probably just wear pink/red cardis for the rest of the week...you can see my outfits on Instagram if you follow me. (thestripedflamingo)
These ladies definitely know how to rock a V-day outfit and these are definitely on my short list to try this week!
Polka dots, plaid and a puffy vest! Perfect casual V-day outfit.
via
I'm totally digging cheetah with the red and blush pink.
via
Multiple shades of pink and look at those KILLER HEELS!
via
How about a DIY Valentine's Day tee?
via
Kendi's pop of red is on point!
via
Digging the pink/red and cheetah combo.
via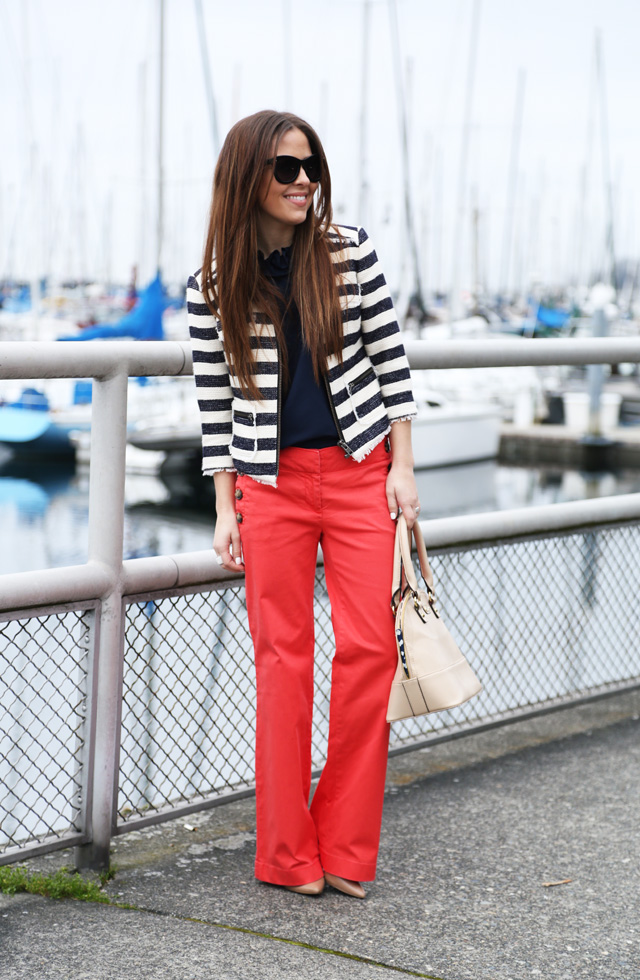 Red pants are totally a DO for Valentine's Day.
via
Pink hearts, yellow cardi and sparkly flats!
via
Have you planned your Valentine's Day outfit yet?
Labels:
clothing
,
color
,
holidays
,
ideas
,
outfit
edit