I posted yesterday an
update on our home
. Since I've taken those photos, I've been on a mad hunt for all sorts of wall art/decor. Framed art, canvas art, mirrors, prints, sculpted pieces, you name it! I have a couple of art pieces/photographs and M has some as well. Some of mine are up...but I want MORE! Most of M's are Star Wars themed...so...we're saving those for the future man cave. (wink)
I'm kind of half-heartedly working on a gallery wall in our dining room area (you can kind of see it in the photos from
yesterday's post
) but I only have a couple of things so far. I'm searching for a mirror or two to put in our bedroom and on the other side of our dining room (per
Kelly's
excellent suggestion) and a couple of other interest pieces for our bedroom, the guest bedroom and the kitchen. My dilemma with just buying wall decor willy-nilly (because I've done this before) is that if it doesn't mean anything to me or have any sort of significance, I quickly grow tired with it and sell it or give it away. So, I want to invest in pieces that have meaning and/or significance to me or M. Here are a few things that I like.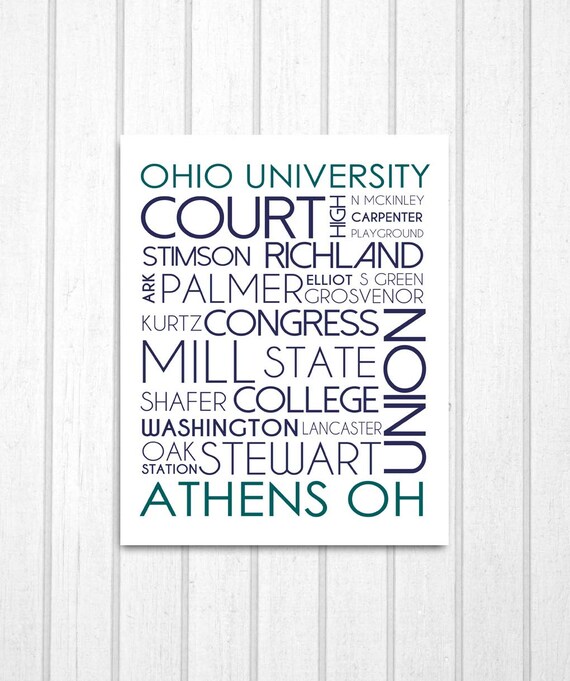 I love this idea. And this actually wouldn't be too difficult to do on my own, print and frame. I'd do the names of streets in the cities I've lived in. (Mostly Charlotte and Wilmington.)
via
I would love to get another Paul Silva print. I already have
this one
and it's framed and in my half-bath downstairs. I like the
one pictured above
or
this one
.
Ikea has a lot of interesting colorful prints. My hang-up here is that Ikea art is mass-produced and lots of other people have it, but if the art is interesting or meaningful, why not? I like this
bird print
, this
abstract
and
this photograph
.
Along the same vein of Paul Silva,
this local Wilmington artist
has some unique prints too. This one is of the Kure Beach pier. I used to work in Kure Beach when I lived in Wilmington.
Pinterest:
I love
this idea
and
this idea
for wall art.
What sorts of art do you have in your home? Where did you get it? I'd love more inspiration or ideas!