Happy Thursday, friends!
Here's a little dose of some things I'm loving this week. Read on and enjoy...and then do a little happy dance because it's almost Friday. Yippee!!
This hair tone guide from The Beauty Department. Click here for
Ashy
,
Neutral
and
Gold
tones.
So, good/bad situation, here. Good - I LURVE getting emails from
BHG with cool design ideas
and inspo photography. Bad - They always make me want to SPEND MONEY! :(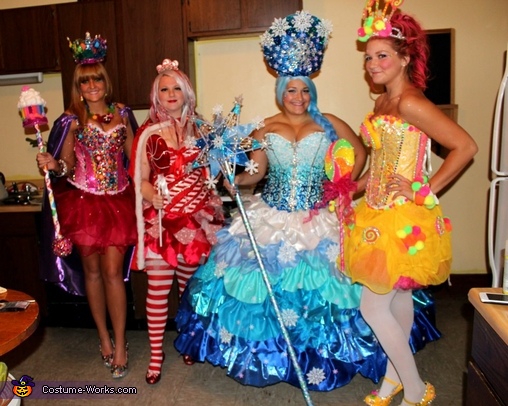 How awesome are these
Candyland character costumes
?! I still haven't figured out what I'm going to be for Halloween. Any advice? I love random things!
For the planner, Type A part of me,
this post is awesome
! It's all about emergency preparedness kits and disaster kits (or closets) for your home. The list is she uses is straight from FEMA. :)
I'm obsessed with
pale blonde hair.
I want this on my next trip to the chair. I just love it! It's silvery and beautiful!!
Musicians reading mean-spirited tweets about themselves. Please.
This is amazing
.
Things organized by type and color
. This makes me so happy.
You're welcome and I'm sorry.
Ice Cream Cone Explosion Cake
.
Animal photobombs
. I'm dying at this one. The dog is LOOKING AT THE CAMERA!
via
,
via
Happy Thursday friends!