Lately, I've tried some new beauty products that I've ended up loving.
The best part? They all came from my local drugstore. (I got these at Walgreens.)
Yes To Cucumbers Soothing Facial Towelettes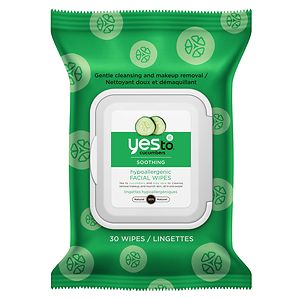 Oh man, I love these things. I'm almost always too lazy to lather up at night and since I don't wear a whole lot of makeup, this is perfect for getting the makeup and dirt off without stripping the natural oils in my skin. Plus, it doesn't irritate my sensitive skin and the company is cruelty-free.Win win WIN!
Sally Hansen Lip Inflation
I love the tingly feeling of this gloss. As for the plumping powers...I've not noticed a huge difference, but it's still a great color and it doesn't really make me look like I'm wearing anything except for a gloss. I've also worn this over regular lipsticks for an extra glossy sparkle. Love it!
Maybelline Great Lash Lots of Lashes
I'm a bit of a mascara-fiend. I love the lips and I love the lashes. I'm about to make a bold statement about this mascara...are you ready?
This is THE BEST mascara I've ever used.
Wow. That's a big deal for this girl. I've tried it all from cheap-o kinds to the expensive Chanel, Estee Lauder and Lancome kinds. This is the best of all them. I have very long eyelashes but they are blonde and fine, so this does a great job of defining them. All of them. Even the little bitty ones.
If you love mascara, you MUST try this out.
Have you tried any drugstore beauty items that you loved?